A computer security firm called Norse
has released a stunning data visualization map of internet attacks. It shows a fraction of the scope of constant threats affecting countries today. You can see penetration attempts in real time over services like http (web servers) and smtp (email servers), and more.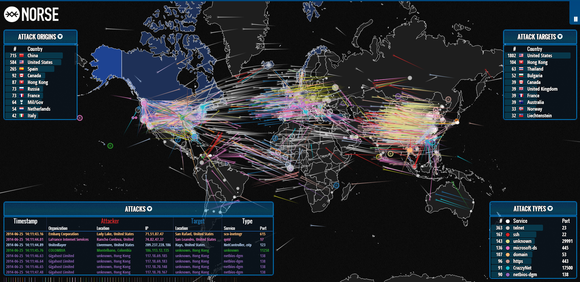 via PC World from this article.